The tallest building in the European Union, Varso Place in Warsaw, Poland, is now live with Forge Bluepoint visitor management and Inner Range intelligent access control.
Multi-tenant capabilities
Forge Bluepoint, Forge's cloud-based visitor management solution was chosen by Varso Place's developer HB Reavis after the firm researched the market and found it could provide a  great experience for visitors as it was multi-tenant ready, multi-lingual and it could integrate seamlessly with Inner Range's sophisticated Integriti system.
Jakub Kacer, Security Manager at HB Reavis said: "When all tenants use Forge Bluepoint, our receptionists will have less administration work, we will have real-time visitor statistics and it's a modern attractive visitor system."
QR codes
Forge Bluepoint will allow the main reception teams at each building to focus on the experience at Varso Place. Visitors will be invited by tenants via email which will provide them with a unique QR code. Visitors will use this QR code to check-in at the Forge Bluepoint kiosk or with the reception team.
Lift integration
The integration with Inner Range's Integriti access control system allows visitors to also use the QR code to call the lifts, supplied by Schindler, to access the floor of the tenant company and nowhere else.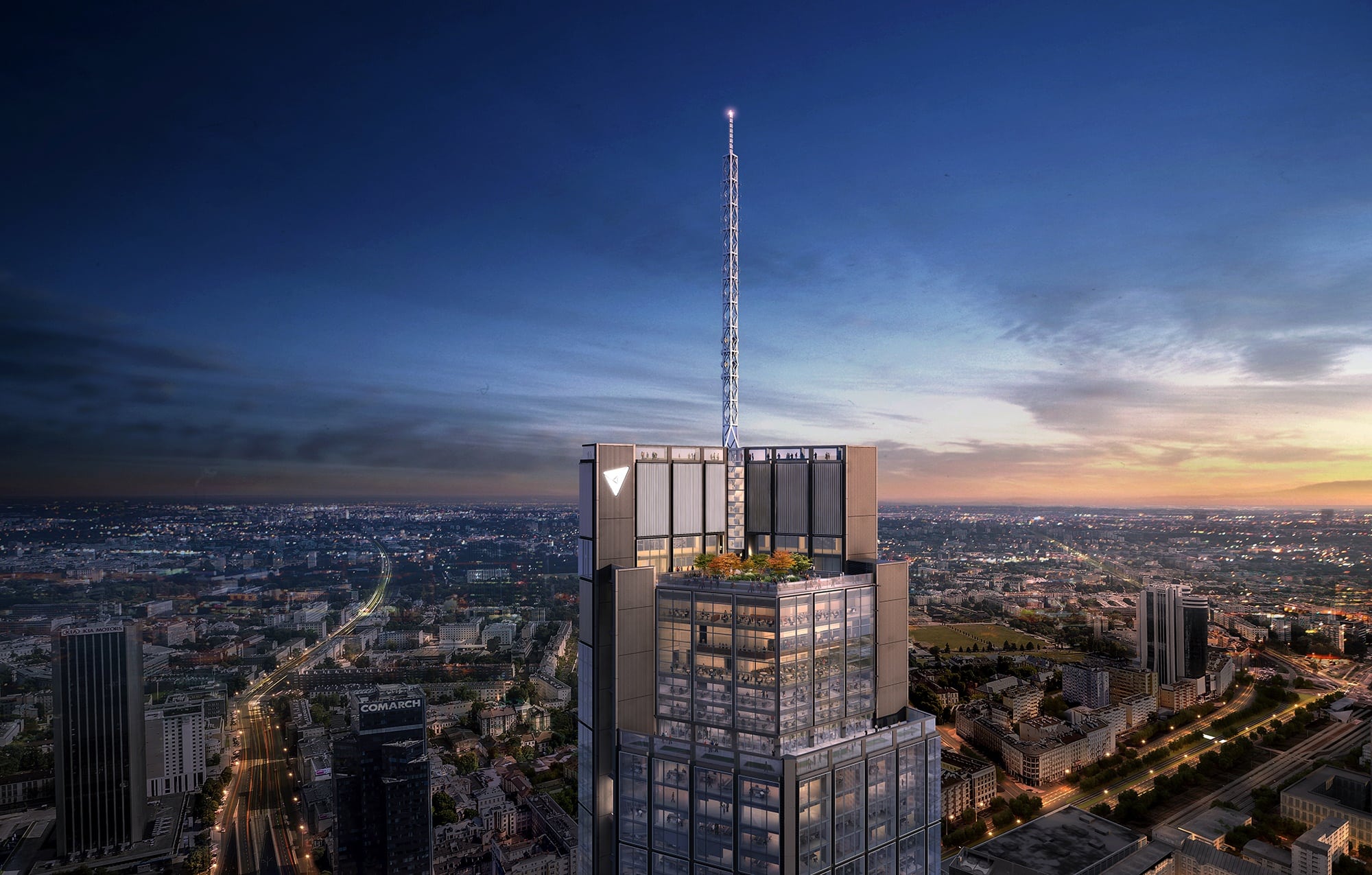 Paul Speariett, Co-founder and Director at Forge, said: "Working closely with the onsite security and building management team at Varso Place, in Warsaw, we were able to implement Forge Bluepoint during the COVID-19 crisis from the UK. It wasn't ideal, but we overcame the challenges and are proud to see Forge Bluepoint working to give visitors a great experience."
Our General Manager at Inner Range, Tim Northwood, said: "Our flagship intelligent integrated access control system Integriti provides robust security and sophisticated controls around access to these new buildings. But it also allows trouble-free access for users, including the ability to invite and manage visitors easily via Forge Bluepoint."
About Integriti
Our Integriti product is an award-winning intelligent access control and security system that can integrate with a multitude of third-party products to create a sophisticated and highly secure access and security solution while also providing trouble-free access for site users.
Varso Place
Varso Place is Warsaw's largest mixed-use development and consists of Varso 1, Varso 2 designed by HRA Architekci, and Varso Tower, the tallest building in the European Union at 310m high which was designed by celebrated architects, Foster + Partners.
With 1.5 million sq ft of leasable space, companies including Cambridge Innovation Centre, Bank Gospodarstwa Krajowego (a state-owned development bank in Poland) and the Polish offices of Nvidia, Yves Rocher and Workday will call Varso Place home and use Forge Bluepoint to invite visitors easily, safely and securely.
Forge, as the chosen visitor management supplier for HB Reavis globally, is currently rolling out Forge Bluepoint at Nivy Tower in Bratislava and the Agora Tower in Budapest.