Integriti: an integrated access control and security system
Integriti is an award-winning intelligent access control and security system that can integrate with a multitude of third-party products to create a sophisticated and highly secure access and security solution while also providing trouble-free access for site users.
Integration possibilities include CCTV, visitor management, building automation and business continuity systems as well as HR, payroll, health and safety and compliance products.
Integriti delivers intruder detection to European standard EN50131 and combines robust physical and cyber security for customers.
Whether you have one building in the UK or a portfolio of commercial premises worldwide, Integriti has the capability to manage each site locally or on a global basis.
Customers can to choose from four clearly defined software options that include sets of features.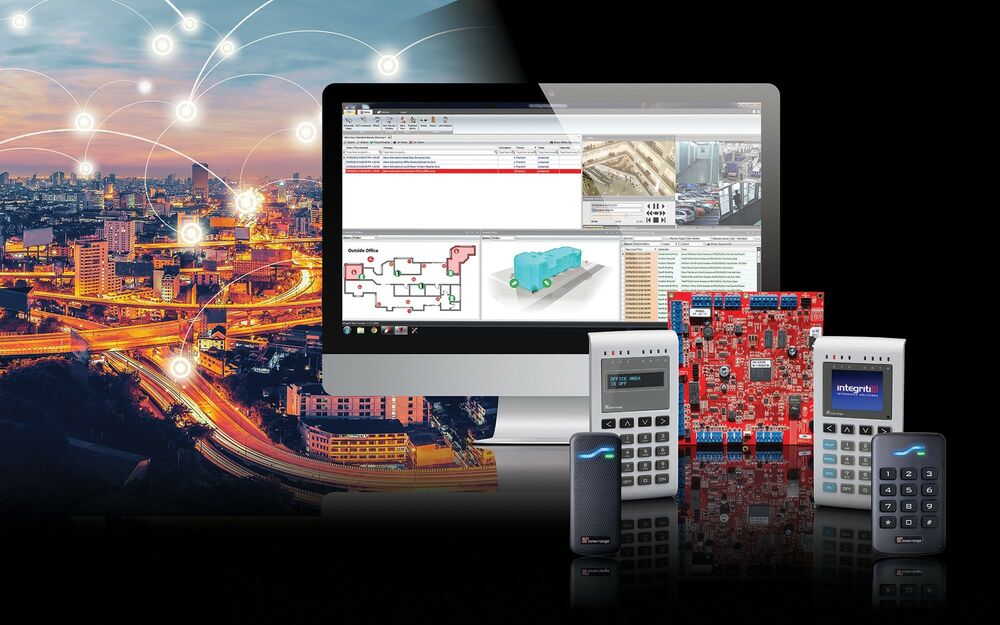 The four software options are:
Express – For basic administration of sites with a single controller.
Professional – Extends management abilities to multiple controllers and multiple sites. It's the first software edition that allows expansion and integrations to be added.
Business – For businesses who use Integriti in their daily routines including using extensive reporting capabilities. This is the first edition that includes CCTV integration.
Corporate – Fully featured enterprise-grade software that unlocks Integriti's full potential. It accommodates large scale sites and includes features for on-site guards and monitoring.
Integriti F.A.Q.
Got a question that isn't covered below? Give us a ring on 0845 470 5000.
We offer technical support from our head office in Berkshire.  We're open Monday to Friday from 8.00am to 5.00pm.  Email our tech support team via ireusupport@innerrange.co.uk or call + 44(0) 845 470 5000 (option 1).
You are never locked into a contract with Inner Range.  We hope that the capabilities of our systems will ensure you remain a loyal customer.
There are no mandatory software maintenance agreements.
From CCTV and building automation through to HR, payroll and H&S systems, Integriti has the ability to effectively integrate with hundreds of third party systems, increasing the capabilities and performance of your system.  View our integrations page for more information.