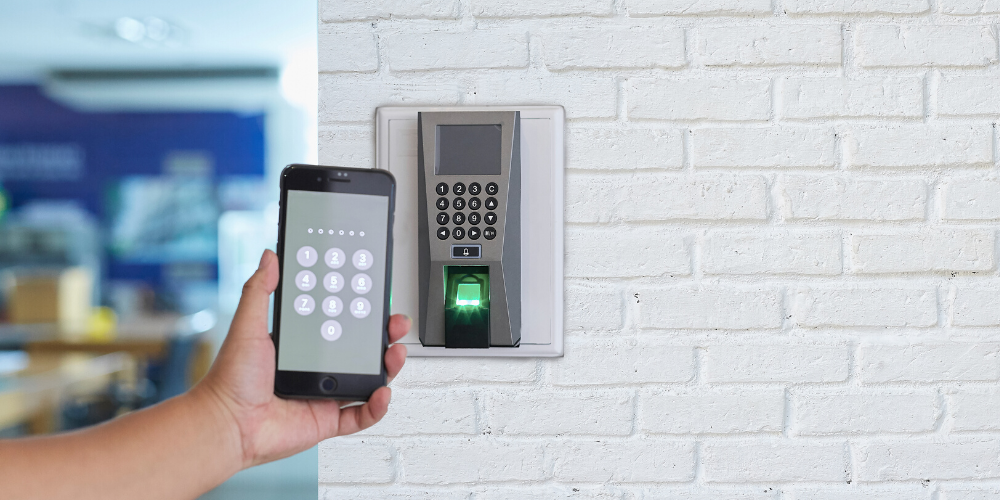 Mobile phone credentials are proving increasingly popular, reducing problems with lost and forgotten cards and allowing easy use of time and date specific passes that appear on phones automatically. Inner Range general manager Tim Northwood explains how integrations with HID and Forge Bluepoint ensure Inner Range systems offer security solutions with users in mind.
HID Origo Bluetooth
We recently announced a new integration with HID's Origo Bluetooth system to use mobile credentials at local, national and global levels. This integration with Integriti allows Inner Range customers to add credentials and edit system users within Integriti, rather than using HID's portal. The new credentials, or edits, are automatically issued to users' devices so they can unlock doors using their smart phone or smart watch anywhere with HID mobile-enabled readers.
Customers who need to add a new card holder simply add a standard user through our Inner Range software and then select the relevant cloud credential. Activating the credential on the HID Origo cloud and emailing an invitation to the new card holder happens automatically.
Any changes made to a user profile on the HID Origo platform will automatically update within Integriti too.
HID 'Twist and Go'
We've offered mobile credentials via HID's 'Twist and Go' app for several years, allowing users to use their smart phones to open doors and other smart devices simply by twisting their phone near a reader. Our Enterprise-level access control and intruder detection system, Integriti, can read and check credentials from users' mobile phones to determine whether they're allowed access 
Using mobile credentials takes away the headaches of lost or forgotten cards and the hassle of managing short-term access for visitors and tradespeople. It also means administrators can instantly deny access to dismissed employees, or any person deemed a risk.
Forge Bluepoint visitor management
Integriti customers can also integrate with the Forge Bluepoint visitor pass system to ensure a secure, reliable and trusted method of managing visitors. The system is particularly helpful in multi-tenant offices and sites because it allows 'hosts', such as tenants, to issue temporary passes for their visitors without needing to pass every request through a central security team.
The passes can be issued on paper or via email. They can also be issued as Apple Wallet or Google Pass credentials. These appear on the visitor's smartphone with a QR code without the visitor having to search their phone for them. Location and time-based information included in the pass ensure it appears when and where it is needed. The BluePoint passes can be read by Integriti at entrance turnstiles and lifts to ensure visitors can access areas agreed by the 'host'.
For more information or an online demonstration of Integriti's mobile integration options and other capabilities, please contact us on 0845 470 5000 or email ireurope@innerrange.co.uk