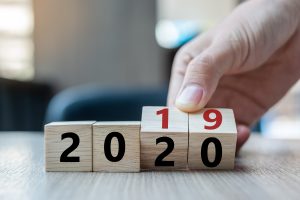 As 2019 draws to a close Inner Range General Manager Tim Northwood reflects on the access control manufacturer's strong sales performance, expanding markets, enhanced products and forthcoming partner programme.
I'm sure I'm not alone in looking forward to some festive downtime this month. The last 12 months have included major achievements for Inner Range and 2020 looks likely to be another bumper year. But everyone needs proper rest and relaxation to reflect and regroup and I hope you all have some downtime over Christmas and New Year to do just that.
Sales growth
Looking back on 2019, it's proved to be another strong sales year for Inner Range, with sales increasing in excess of 25 percent. This continues a run of robust growth since the company was acquired by global distributor Anixter in 2018. Word-of-mouth recommendations from happy customers to new clients, our presence at more trade shows and the fact we are successfully leveraging contacts and markets where Anixter operates have all played a part in this strong performance.
Expanding markets
In September 2019 we announced an expansion of our presence in the Middle East by employing a dedicated Inner Range sales manager for the Middle East and Africa. We'd previously completed several successful projects in the region and were, quite frankly, blown away by the interest in Inner Range when we attended Intersec for the first time in Dubai earlier this year. We're confident we can help more regional clients achieve the security solutions they need – including some very high security elements – so watch this space for updates in 2020.
Elsewhere, we've hired our first employee covering America and Canada. Similarly, we're confident we can grow our brand in this region now that we have a dedicated sales manager to showcase our products at events and prospective client meetings.
Evolving products
As an access control system manufacturer, we pride ourselves – and our R&D team in particular – on constantly updating our products to ensure customers get the very best on the market. This year alone we've updated our Integriti system to offer partitioned security solutions that particularly help multi-tenanted buildings, as well as creating a new evidence vault where files can be stored with cryptographic hashes but without taking up space in database back-ups. We've also announced new integrations with Swiss biometrics firm TBS and Italian ANPR company Tattile.
Meanwhile our Entry-level system Inception is never left behind. It now reads biometric credentials, can integrate with the Milestone Access platform and has its own app for easy use.
Partner programme
We're working on a new partnership programme for 2020 to recognise the relationships we have with trusted and accredited installers integrators. We are often asked by end-users for recommendations on companies to install our intelligent access control systems, often as part of complex and sophisticated security solutions that involve multiple third-party systems. Our forthcoming partner programme should help customers make good choices and strengthen our relationships with the best installers and integrators.