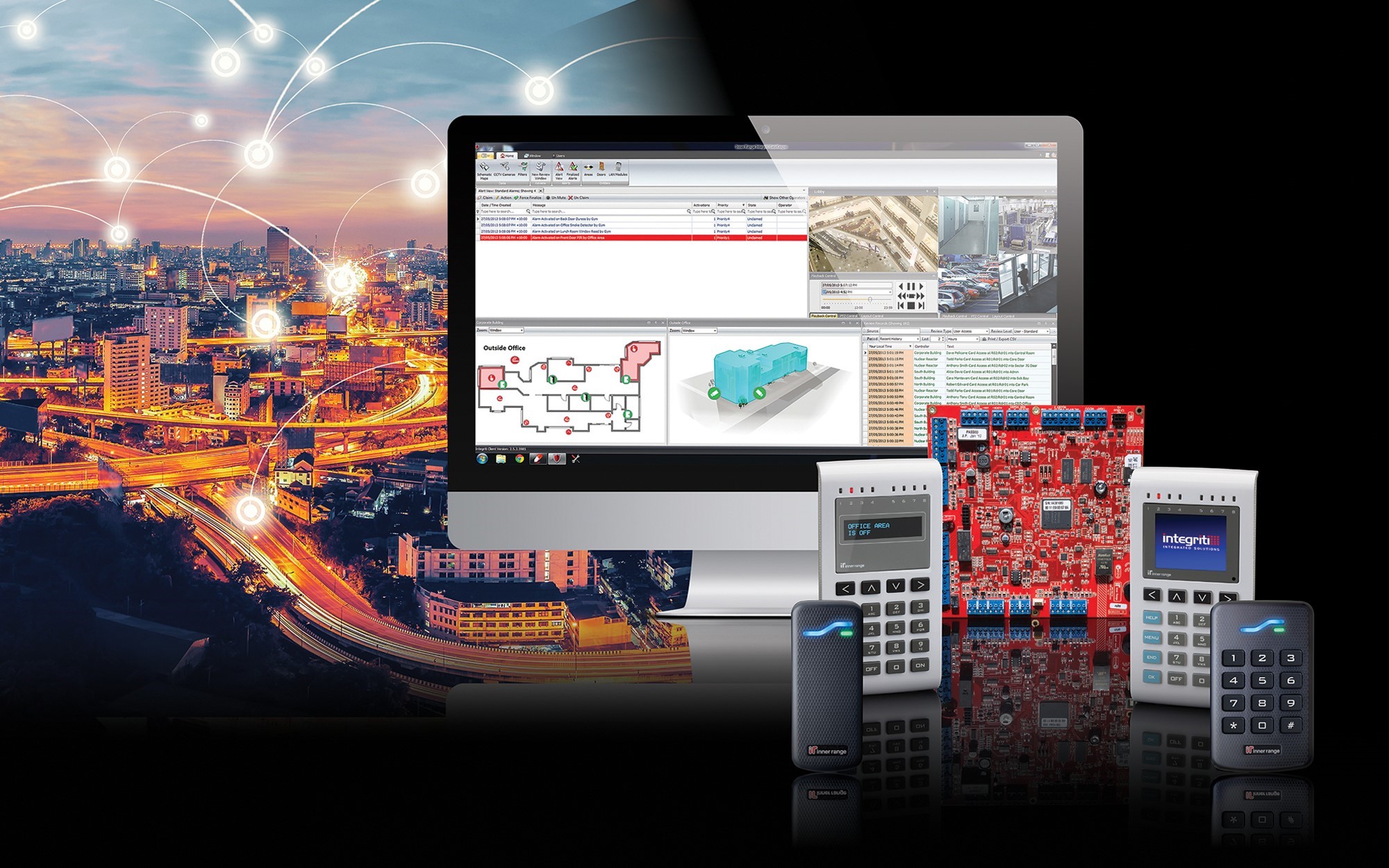 We've just announced a new integration for our flagship system, Integriti, with global CCTV brand AXIS Communications.
The new integration creates more choice for customers building bespoke security solutions. It also opens up new business opportunities for us at Inner Range via our parent firm, global distributor Anixter, which also sells AXIS products.
Our director at Inner Range, Tim Northwood, said: "Our enterprise level intelligent access control system Integriti is designed to integrate with a host of third-party products to create sophisticated security solutions. Integrating with AXIS makes sense both in terms of increasing options for our customers as well as furthering our strategic business aims."
Video surveillance solutions
AXIS Communications is best known for its video surveillance solutions and global market presence. The manufacturer created the first network camera in 1996 and has grown its open platform portfolio ever since.
Benefits of Integriti
Inner Range has been a world leader in the design and manufacture of intelligent security solutions since it was established in 1988. Our enterprise-level intelligent access control system, Integriti, offers sophisticated and highly secure access and security, including intruder detection to European standard EN50131. Seamless integration possibilities include multiple CCTV products, along with visitor management, building automation and business continuity systems, HR, payroll, health and safety and compliance products.
SALTO integration
We've also announced an integration with SALTO doors for our Integriti system. Other integrations released this year include CCTV providers FLIR Latitude and IDIS CCTV, as well as Suprema biometrics and real time location tracking system Quuppa.
International Security Expo
Our UK team will be showcasing Integriti's vast integration capabilities, as well as our entry-level system, Inception, at the International Security Expo at London's Olympia on September 28-29.
Global customer base
Inner Range systems have been installed in over 25 countries, offering trouble-free access and smart building management for local sites as well as national and global estates. Customers include hospitals and high-security units, colleges, distribution centres and pharmaceutical companies. government and critical national infrastructure.