We'll be on the road and exhibiting at The Security Event in Birmingham this week. If you're coming, or just curious about what we have to offer, our director Tim Northwood, gives sneak peek at what we'll be showcasing.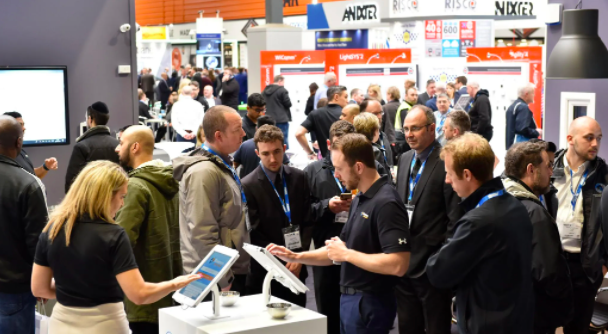 My team and I are looking forward to the event this week. We've watched as The Security Event has grown over the last few years, and we're looking forward to catching up with many of our existing clients, as well as meeting potential new customers and demonstrating just what our products can do.
As an access control manufacturer, we work closely with our R&D team to evolve and enhance our products, so our customers always get the best solutions for their security challenges.
We'll be showcasing the latest enhancements to our enterprise-level intelligent access control and security system Integriti, which offers seamless and sophisticated integration to a multitude of third-party access and security products, as well as our entry-level intelligent access control system Inception, which is perfect for single sites and small businesses.
Newest features for Integriti
Just a few short weeks ago, we released a new software update for Integriti, so The Security Event gives us a great platform to show off the very latest features and improvements.
These include enhancements to Integriti's biometric integration architecture, which mean it's now possible to connect directly to compatible biometric readers and sync user data. Morpho Idemia is the first biometric solution to take advantage of this.
Mobile credentials are now significantly easier to manage via new plugin architecture rather than a built-in communications handler. This allows security managers to create and assign mobile credentials in bulk, by managing credentials on a 'per pool' basis rather than making separate requests for each new user.
While Integriti's REST API has been redesigned from the ground up to dramatically simply the development process for new integrations with Integriti.
The updated XML API, known as REST API V2, allows developers to request a free integration key to authenticate a licence and create a new integration with Integriti. We expect this to lead to faster development of helpful new integrations, and there are significant financial savings for our customers too.
Inception benefits
We'll also provide demonstrations of our powerful but budget-friendly entry-level intelligent access and security system Inception. This requires no software and is easy to programme, test and commission. Inception can integrate with Milestone for CCTV management and read biometric credentials, as well as offering smart building management functions, such as automated lighting, heating and air conditioning. We think it's perfect for small businesses and single sites.
Proud history
Inner Range was established more than 30 years ago and our systems have been installed in over 25 countries, offering trouble-free access and smart building management for local sites as well as national and global estates. Our customers include hospitals and high-security units, colleges, distribution centres and pharmaceutical companies. government and critical national infrastructure.
Find us
We'll be exhibiting with our parent company, Anixter. Find us at Stand 3/E40.