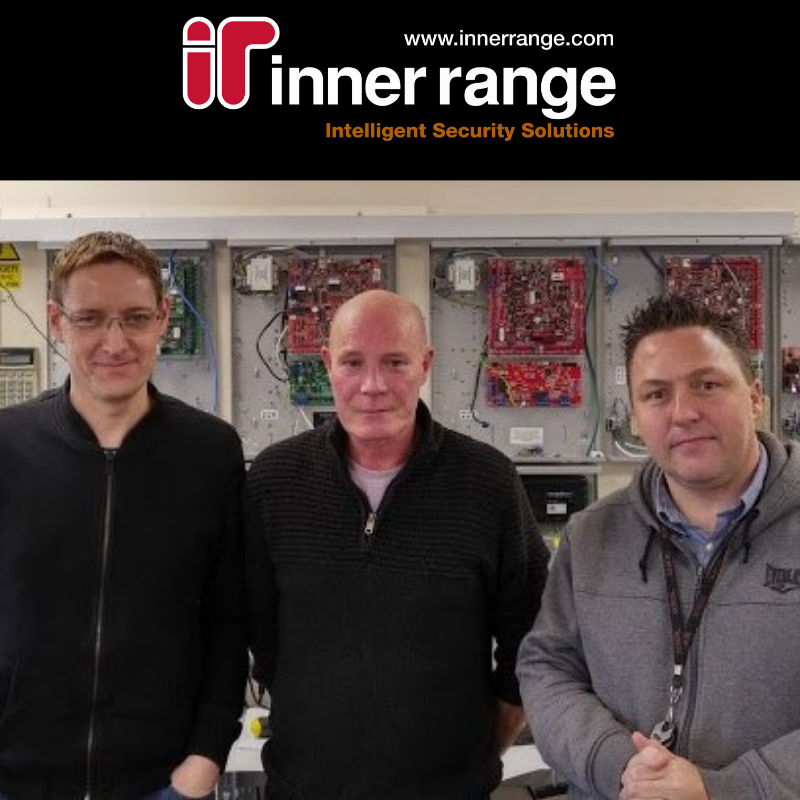 Here at access control systems manufacturer Inner Range, we pride ourselves on providing the best support for installers and integrators.
Our systems can do powerful and complex tasks and while we offer basic and advanced training programmes for all our products, we understand there will inevitably be challenges or new scenarios clients need help with along the way.
We offer quality technical support for all our access control systems Monday to Friday from 8.30am to 5pm on 0845 470 5000.
We know a scheduled task from a Macro. But we'll never judge you if you don't.
Here are a few client comments about our Inner Range access control systems technical support service:
"My experience with the tech team goes back many years and they've never let me down.
 "We use Integriti, which is a very versatile product. If you want to achieve something, there are probably two or three ways you could do it. The tech team will always advise the best way to achieve what you need.
 "I've thrown all sorts of queries at them over the years. Some of the things we want to be able to do are not run-of-the-mill so they set up a similar system and play around with it until they figure out how we can do what we need to. Then they give us comprehensive instructions with screenshots to help us programme that scenario.
 "They are very friendly and they always go the extra mile. They are second to none in my opinion. I can't praise them highly enough."
Tim Banham, Systems Electrician at Stockport College.
"I've attended Inner Range training courses and there's always so much to remember that I often need to call the technical support team. The techies are complete experts and know their products inside out. What I like most is that they talk to you like a friend and they never judge, even when you call with what turns out to be a simple issue.
 "They understand you're with a client and need to resolve the problem. I've dealt with other manufacturers where they rarely provide the support when you need it. Inner Range never turns you away."
Gary Carr, Accounts Manager, Ignis Fire Protection Services.
"I found them very friendly and helpful. I've not been on a product training course yet so I have limited knowledge of Inner Range products. The support team were really patient despite that. I appreciate all their help and support so far. I'm booked on a training course soon but it's great to know there is brilliant help available after that too."
Wayne Wallace, Engineer, Spie.
"It was great to work with the Inner Range technical support team recently to set up an integration between Integriti and Milestone XProtect Access. Both systems are designed to do complex tasks – often in many different ways – but knowing the Inner Range techies are on-hand is hugely reassuring. I know that whatever new or unusual situation might arise, we'll work through it together and get it resolved. Their knowledge and advice is always first-rate."
Seb Hunt, Solutions Engineer, Milestone.
Inner Range training programmes
Inner Range offers basic and advanced level training for Inception and Integriti access control systems. The online training programmes are all instructor-led, so there is always an Inner Range trainer on hand to help with any issues. Certificates and ID cards are issued to technicians upon completion.
Milestone integration demonstration
Integrating Milestone XProtect Access with Integriti allows customers to control video cameras and their access control system from one centralised interface. A full demonstration is now available. Contact Inner Range on 0845 470 5000 or ireurope@innerrange.co.uk