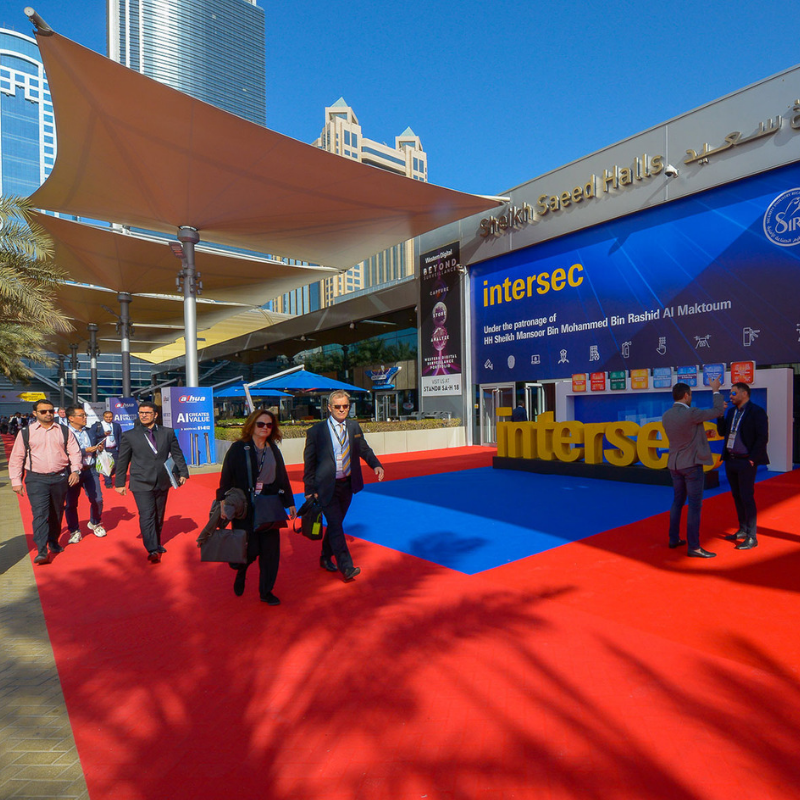 There are many great trade shows in the security calendar. But Intersec 2019, hosted in Dubai in January, was a special one for Inner Range because it was our first time as an exhibitor.
We took part with our new parent-company, Anixter, and got the chance to show off our latest hardware and software to potential Middle Eastern clients.
Intesec was a huge event with more than 1,550 exhibitors but I'm delighted to say that despite considerable competition from around the globe, Inner Range was a hit with delegates.
The time flew as we completed demonstration after demonstration.
Showcasing Integriti
Our team showcased all elements of our award-winning access control and intruder detection system, Integriti.
This included demonstrating how security staff can check the validity of people's credentials with a Mobile Reader app, which allows staff to use their mobile phone to read security passes anywhere on site. When valid cards are read, corresponding photo ID appears for easy checking and security staff can suspend credentials if need be.
We also showed off our scalable vector graphics that help security staff pin point access points, alarms and systems needing attention.
Furthermore, we talked about how we can run multiple instances of Integriti at the same time across up to 64 nodes, or servers, using Microsoft failover clustering. Clients auto-connect to available nodes, to minimise vulnerable downtime.
Another demonstration showed how our Mimic Viewer provides a visual 'read only' overview of Integriti allowing security staff to view events remotely without passing control of the system off-site.
Meeting integrators
Our goal was to meet – and impress – integrators already working with Anixter, as well as new clients who've not worked with us or Anixter before.
By the time we left (shattered, I might add) we'd trained up our first integrator from our first Middle Eastern client, and had many more new contacts and leads to follow up.
We were delighted with the reception Inner Range received. We had a huge amount of interest from the United Arab Emirates, Saudi Arabia, Egypt, Qatar and other countries across the Middle East.
We came away proud to have put Inner Range on the map, so to speak, and we look forward to working with new clients in the region very soon.