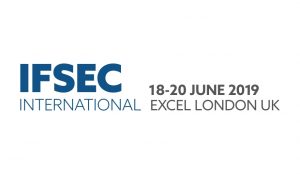 Will you be one of the 27,000 security professionals attending IFSEC, Europe's leading integrated security event?
From 18-20 June 2019 at ExCeL London, we will be showcasing the latest enhancements to our Inception and Integriti intelligent access control systems that we're globally renowned for.
Our exhibition stand at IFSEC (stand IF1030) provides a chance for us to talk to potential and existing clients – whether they're industry leaders, security managers, installers, integrators or distributors – about their security and access control needs, so that we can remain at the forefront of innovation within the sector.
Of course, the show is an also the perfect opportunity for us to introduce people from across the world to our products.  This year, we're particularly keen to show delegates the advantages of these brand new features…
Integriti – Version 19 is here!
Integriti is our flagship intelligent integrated access control and intruder detection system and it continues to evolve to ensure clients get even more robust safety and security.
Integriti users both old and new can now enjoy a number of enhancements including partitioned systems and a new evidence vault with cryptographic fingerprinting – and we can't wait to show off the full range of new features at IFSEC.
Learn how partitioned sites can allow security managers to create users and other global entities that only exist within the partition they were created in – particularly useful for multi-tenanted buildings.
We're also looking forward to demonstrating how the new evidence vault allows files to be stored securely without taking up space in database back-ups. Find out how users can add MD5 and SHA-256 cryptographic hashes to ensure files are not tampered with, while CCTV footage and snapshots associated with certain alerts can be automatically saved to the controlled-access vault.
Our CCTV interface now supports multiple standard layout configurations, while Integriti also now integrates with Kone's next-generation ACI HLI lift platform. Come and see how we continue to improved Integriti to make it more user-friendly.
Inception – now with a dedicated app and new integration with Milestone XProtect
Inception is our award-winning and powerful – yet budget-friendly – access control and security alarm system. It's recently been upgraded with a new dedicated app and the ability to integrate with the Milestone Access platform.
New and existing customers can now use our Sky Command App to control access remotely. It allows interactive control and live status of areas, inputs, doors and outputs as well as simple or multimode area arming options. Push notifications can be sent to smartphones helping security managers stay alert to any changes on site.
A new integration with Milestone XProtect video management system allows the Inception controller to become the security and access mechanism supporting the Milestone system. Multiple Inception systems can be integrated with a single Milestone system for multi-site monitoring.
Join us at IFSEC and discover how live access and alarm events can be sent to Milestone, allowing a wide range of actions to be triggered within the Milestone system, such as operators being able to compare video footage to a user's photo to grant access.
You'll also see how customised notifications about events on site can be sent to security managers. The upgraded capability also means you can secure the Local Area Network (LAN) and detect if a module has been substituted without permission.
We'll 'show you how' at IFSEC 2019
Our stand will include eight large screens to demonstrate the new and enhanced capabilities of Integriti and Inception. We'll also be taking part in the event's 'Show Me How' series of demonstrations, with an Inception activity for delegates.
We look forward to seeing you at IFSEC International, June 18-20, ExCel London. Stand IF1030.