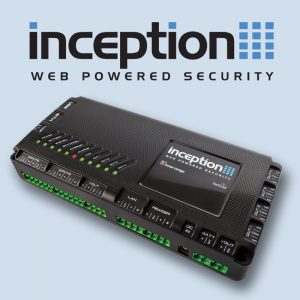 If your typical customer is a small business owner, their days – and their mind – are likely to be full to the brim with meetings, negotiations, problem solving, managing people, networking and everything else it takes to keep a successful company thriving.
Make their lives easier by showing them how our Inception integrated security system can help them manage access control and intruder detection – so that security doesn't become another issue they have to deal with.
The flexibility, affordability and ease of installation that Inception delivers has been recognised with several awards and now the system has been enhanced with a dedicated app and the ability to integrate with the Milestone Access platform.
Show your customers how our easy-to-install system, Inception, suits their small business…
It's affordable
By offering reliable protection in a scalable system, customers can enjoy flexibility and only pay for what they need. They'll also be pleased to discover that we're competitive on price in relation to similar products on the market.
Installation is fast and fuss-free
We'll provide you with a step-by-step commissioning guide, including checklist prompts to help you set up and run your client's system quickly and easily.
Trusted access control with an award-winning edge
Inception has been recognised in the Benchmark Innovation Awards (Best Access Control Hardware 2017) and was named as Access Control – Product of the Year 2017 at the Australian Security Industry Association Awards.
Convenient smartphone control/dedicated app and new integration with Milestone Access 
Inception has recently been upgraded with a new dedicated app and the ability to integrate with the Milestone Access platform.
This handy smartphone app allows interactive control and communicates live status of areas, inputs, doors and outputs as well as simple or multimode area arming options. Push notifications can be sent to smartphones helping security managers stay alert to any changes on site.
Online training and technical support with no extra charge
The self-paced online training programme on our website will give you all the extra information you need to install Inception – just login with your Inner Range web account. If you need to talk something through, call our UK-based technical support team to get solutions to your problems and queries.
For more information, please contact us on 0845 470 5000 or email ireurope@innerrange.co.uk