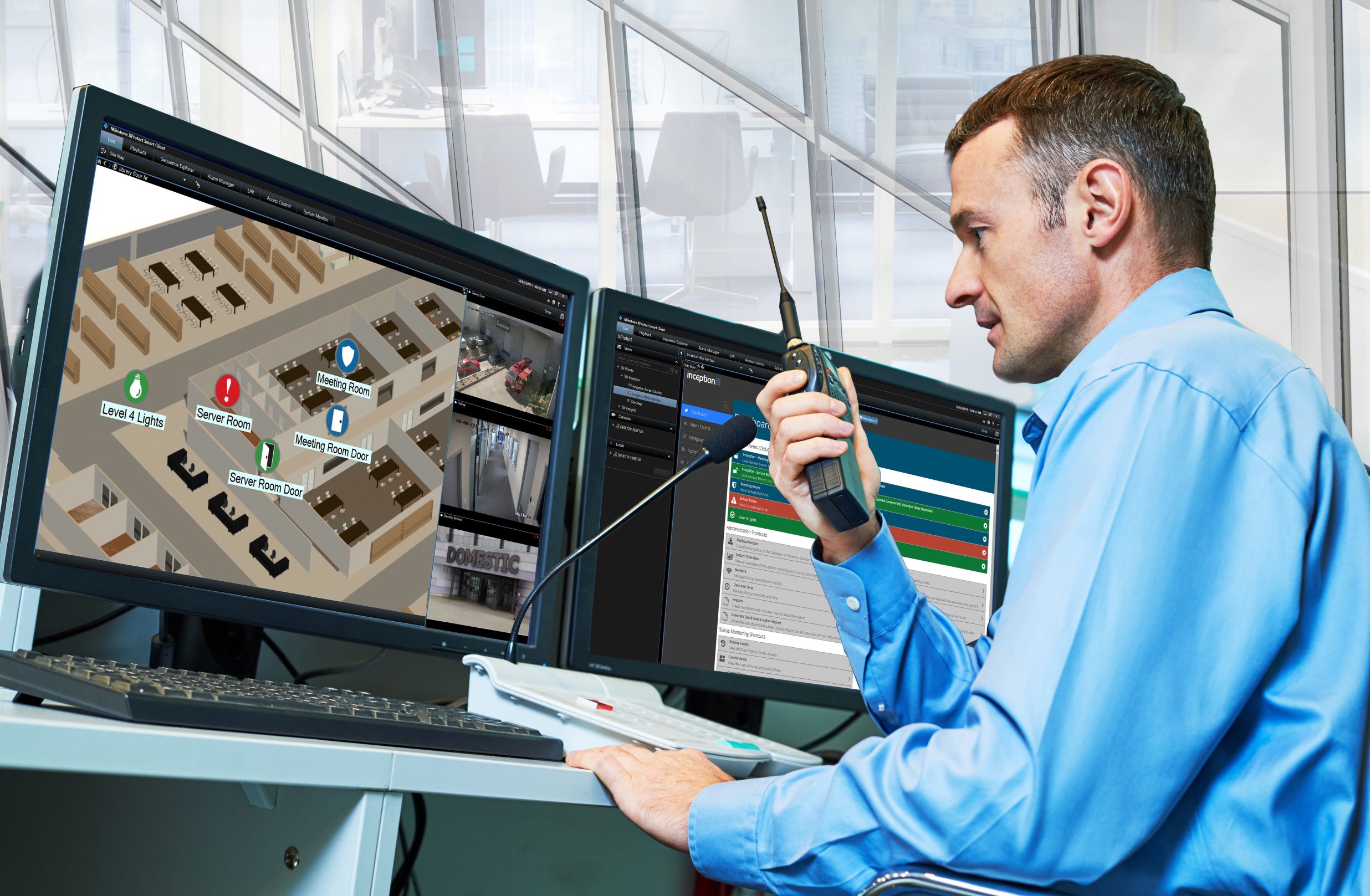 As we slowly emerge from the coronavirus pandemic and businesses begin planning a return to the office, now is a good time to consider whether your access and security system needs a re-think too.
Our Entry-level integrated access control system, Inception, offers small businesses and single sites with excellent security and intruder detection, as well as remote access, integration with Milestone Access CCTV and the ability to manage and control occupancy levels, all at an affordable price.
Security and intruder detection
All Inner Range systems, including Inception, provide intruder detection certified as Grade 3, according to European Standard EN5013-1. This robust protection, gives clients peace of mind and is the level required by most insurance companies for business cover.
Remote access
Inception is unusual among Entry-level access control products because it allows users web browser access any time, any place including via tablets and mobile phones. In addition, our Sky Command App is a proprietary cloud service allowing very secure access to the system, providing security managers with interactive control and live status of areas, inputs, doors and outputs as well as simple or multimode area arming options. It means if someone forgets to set an alarm, this can be done remotely.
In addition, the app provides access to a 'review' log of actions or events on the system, for example if alarm sensors have been triggered. Security managers can see if any faults have been registered and take appropriate action to correct these if need be.
Milestone XProtect Access
Integration with video management platform Milestone XProtect Access, means door and other access controls are seamlessly linked with CCTV via one centralised interface.
The integration means security managers can control full door, area and output states and keep track of activity with a live digital site map and icons that provide 'at a glance' information on whether doors are locked, in-use or may have been forced.
Alerts can trigger live CCTV footage, and/or it is easy to retrieve relevant archive footage, offering security managers much more – and immediate – information to help them manage access and security issues.
The integration also allows for automatic syncing of user credentials across the systems and multiple Inception controllers can be added.
Managing occupancy
Limiting the number of users on site, or in a particular area, can help building managers ensure social distancing measures are maintained. Inception allows building managers to count users in and out of specific spaces and restrict access once a set occupancy threshold has been reached. Occupancy thresholds can be set for:
The whole building
A specific area
Individual offices or rooms
Car parking
Lifts
Once the level is reached, further users' permissions are suspended until the occupancy count has a spare space. All information about occupancy can be transmitted to the site health and safety manager for real-time monitoring and alerts.
Affordable
By offering reliable protection in a scalable system, customers can enjoy flexibility and only pay for what they need. They'll also be pleased to discover that we're competitive on price in relation to similar products on the market.
Installation is fast and fuss-free
We'll provide you with a step-by-step commissioning guide, including checklist prompts to help you set up and run your client's system quickly and easily.
For more information, or to arrange a demonstration (which can be remote) please contact us on 0845 470 5000 or email ireurope@innerrange.co.uk