IFSEC International is always a major event in the security industry's calendar leaving everyone informed, connected – and happily exhausted – after the hive of activity.
Inner Range is gearing up to showcase its latest products and upgrades. If you want a sneaky peak as to what's in store and an honest account of what goes in to getting ready to exhibit, then read on for insight from General Manager, Tim Northwood.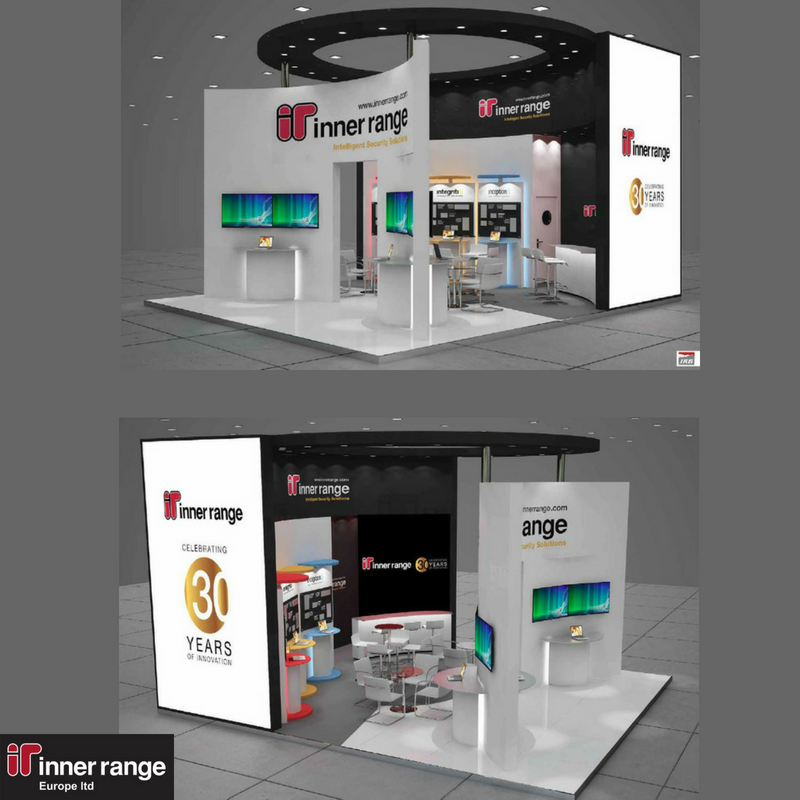 There's always a buzz about IFSEC. It's not often us security-bods get the opportunity to meet so many customers, collaborators and competitors in one place and show off the power and scope of what our products can do. We love letting people tinker and try things out.
Our number one aim for IFSEC is brand recognition. The show is a great way for us to introduce people to our products and boost awareness of what we do.
That said, we also see lots of existing customers, some of whom travel from abroad to attend the show, and we enjoy the opportunity to catch up and discuss what might be next.
It's always a crazy few days and by the end, I'm good for nothing except drinking a large glass of whisky while sticking my tired feet in a bucket of iced water. Not very rock 'n' roll I grant you. But true.
This year we'll be showing our latest hardware in including Integriti controllers that can handle a million users as well as our PrismaX and EliteX terminals.
In terms of software, we'll be showing off the newest upgrades including our Guard Tour feature, which allows security managers to randomise the order of regular patrol duties, making routine activities harder to predict by would-be attackers.
Our updated readers, which all have Mifare DESfire EV2 credentials, will be set up for people to see, as will our Mobile Reader app and our latest plug-in for Milestone's ANPR system.
We're taking part in IFSEC's Show Me How series of demonstrations and will show how to configure our web-based access control system, Inception, from taking it out of the box to a programmed state. You'll be able to see this done by either direct network or Wi-Fi browser connections.
To make things a bit more fun, we're going to challenge installers to see how quickly they can set it up too. Any who complete the set-up within our designated time frame will win a free Inception system.
We have all our product information on USB sticks for people to take away. We know that no one wants to carry around armfuls of literature all day.
We've got some branded freebies that we hope people will actually find useful, such as mugs, notebooks and torches, so we'll be giving those away as we chat to people.
Our stand builder will be on site the Friday before IFSEC starts, then the rest of the team arrive Sunday or Monday to set up and test all our servers and equipment.
I have to admit, there's always a last-minute dash to PC World for something we've forgotten. I'm sure we're not alone!
We'll have three people from our technical team as well as sales colleagues on our stand, so you really can ask us anything and we should have someone with the knowledge you need.
We're hoping to see the full range of integrators, installers, end-users and consultants so if you're going, come over and find us on stand F410.