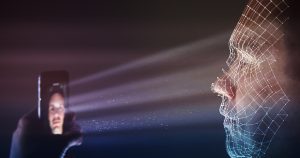 A new firmware update for our intelligent access control system Inception means users can present biometric credentials as well as traditional access cards to gain entry.
Facial recognition, fingerprint scans and iris scans can all now be used as access credentials and this allows for more advanced security configurations for clients. For example, during office hours users could present either a face scan, or card or PIN to access a building but after-hours facial recognition is revoked and users must present both a card and PIN.
Virtual credentials
Inception users can also present virtual credentials on their mobile phones via a REST API protocol to gain entry, in another addition to the system. The REST API protocol is version 4.
Custom branding
The update also includes a new functionality for customers to add their own custom branding and logos to the system that are seen when someone logs in to the system, or when they produce a PDF or HTML report.
Freezing credentials
It also allows security managers to freeze credentials if they are lost or stolen. Credentials can be marked as 'inactive' so they cannot be used. But they are not deleted from the system, saving time and hassle when a user needs to be reinstated. If a rogue user attempts to use the credentials, the system withholds access and notifies the system manager.
Our general manager, Tim Northwood, said:
"Biometrics and mobile phones are increasingly being used instead of, or alongside, access cards so we've updated our powerful yet budget-friendly Entry level system, Inception, to incorporate them. We don't think you need a very large or complex system to benefit from these new technologies and we're delighted to open up the possibilities for Inception users."
World leader
Inner Range has been a world leader in the design and manufacture of intelligent security solutions since it was established in 1988. More than 150,000 Inner Range systems have been installed in over 30 countries. Our customers include hospitals and high-security units, colleges, distribution centres and pharmaceutical companies. government and critical national infrastructure.
Availability
The latest firmware update (version 3.2) for our access control system Inception is available now for all new and existing customers.
Inception is available direct from us at Inner Range, or via global distributor Anixter.
To discuss how we can help you with your security requirements, please call 0845 470 5000 or email ireurope@innerrange.co.uk