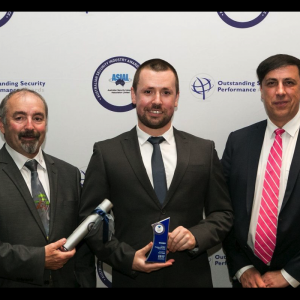 Inner Range's access control and intruder system, Inception, has been honoured by the Australian Security Industry Association (ASIAL).
Inception took the Access Control – Product of the Year award at the annual Australian Security Industry Awards for Excellence in Melbourne in October 2017 (19/10/17).
The awards recognise the hard work, excellence and innovation of companies and individuals in the security industry.
Tim Northwood, General Manager of Inner Range Europe, said: "Inception winning this prestigious award is testament to the huge team effort that goes in to creating and continually improving the system, which ultimately makes life easier for our customers managing their security.
"Inception a budget-friendly but flexible integrated access control and security system. It's quick and easy to install and simple to operate, offering real competitive advantage. We're delighted the industry agrees with us."
Inception is a web-based access control and intruder detection system that has its software built directly in to the controller. Inception was designed to be intuitive, accessible and easy to use for both installers and end users.
Inner Range was founded in Melbourne, Australia, in 1988, and has European headquarters in Reading, Berkshire.
The company has become a world leader in the design and manufacture of intelligent security solutions with 130,000 installations in over 30 countries.
The award-winning Inception has proved to be an excellent addition to the Inner Range product line. Other products include Integriti, an intelligent integrated security solution for managing and controlling single and multiple sites at local, national and global levels, and Integriti Encrypted High Security, which offers end-to-end encryption with Mac authentication.