Our feet have just about touched the ground after an exciting and busy time at IFSEC International 2019.
We joined 500 other exhibitors for Europe's leading integrated security event, which took place from June 18-20 at ExCel in London.
Renowned speakers tackled the issues at the heart of the industry today, such as how to navigate emergent threats in an unstable world, and cyber criminality.
A wide range of global security solutions were also on display, from access control, biometrics, and video surveillance, to intruder alarms, integrated security, IT and cyber, and physical security.
Winning relationships
Exhibitions always give us the ideal space to show customers what our products can do, but they're just as much about forging new relationships and fostering existing ones.
We had higher levels of new customers coming to see us than in previous years and a quick analysis of the leads we are now following up shows 61 per cent are international.
The Inner Range brand is definitely getting better known in the marketplace and our relationship with Anixter is leveraging more global interest.
I had a jam-packed schedule with at least 10 meetings from dawn until dusk each day and it was interesting to discuss security challenges in other territories, as well as the UK, and the many solutions our access control systems can offer.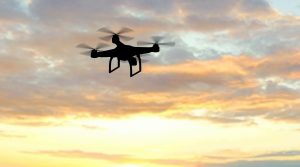 I'm pleased to say there was time for some lightheartedness too – and maybe a beer or two. The Inner Range drone give-away went well with lots of delegates entering the prize draw. The winners were delighted with their Holy Stone Mercury 3 racing drones.
Show Me How
IFSEC gave 27,000 visitors the chance to see a wide variety of key industry players in action, as they demonstrated their products with real-life scenarios. We had two demonstrations as part of IFSEC's official 'Show Me How' series of presentations, which allowed scores of delegates to trial the benefits of our intelligent, integrated access control systems first-hand.
Updated Inception in action
A popular session was our demo of our entry-level access control system, Inception, which has recently been enhanced to integrate with the Milestone XProject video management system. The integration now allows the Inception controller to become the security and access mechanism supporting the Milestone system.
Visitors to the exhibition had the chance to get a first look at several user-friendly improvements including:
Remote smartphone access via a new dedicated Sky Command App, enabling interactive control and live status of areas, inputs, doors and outputs as well as simple or multimode area arming options.
Customised notifications about events on site, which can be sent to be sent to security managers via push notification.
Capability for multi-site monitoring through multiple Inception system integration with a single Milestone system.
Integration with the Milestone XProtect video management system, allowing operators to compare video footage to a user's photo to grant access.
Ability to secure the Local Area Network (LAN) and detect if a module has been substituted without permission.
Integriti attracts a crowd
Another big draw was our presentation on Integriti, Inner Range's award-winning, enterprise-level intelligent integrated access control system. We showed the audience how user qualifications can go beyond access control to help manage wider issues such as health and safety procedures.
We couldn't wait to show everyone the recent upgrade, featuring:
Partitioned systems to ensure multi-tenanted sites have completely isolated systems.
New evidence vault (for CCTV footage and snapshots associated with certain alerts), that allows files to be stored securely without taking up space in database back-ups.
Scope to add MD5 and SHA-256 cryptographic hashes to ensure files are not tampered with.
Synchronicity with Kone's next-generation ACI HLI lift platform.
CCTV interface that supports multiple standard layout configurations.
Integration to TBS Biometrics.
For more information on Integriti and Inception, please contact us on 0845 470 5000 or email ireurope@innerrange.co.uk